Social program
Monday, June 29th
Opening Cocktail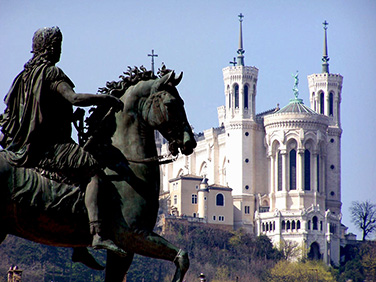 Wednesday, July 1st in the afternoon
Lyon-Fourvière
The esplanade of Fourvière offers a magnificent uninterrupted view of Lyon.
The discovery of the basilica, one of the symbols of the city, immerses you in the late 19th century. Don't walk by without taking a look inside, because the interior is just as remarkable as the outside.
Old Lyon and its Traboules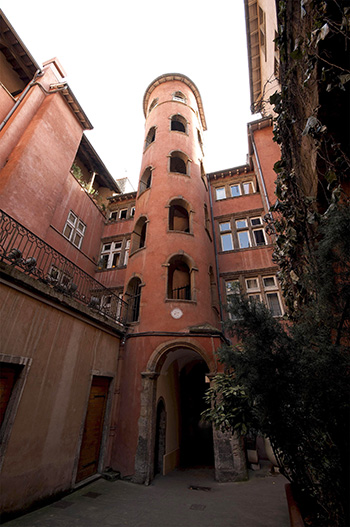 This first discovery tour of the Vieux-Lyon area invites you to walk through the cobbled alleyways of the Saint Jean area, via its internal courtyards and traboules, to discover the atmosphere which is so very characteristic. Urbanized as early as the Middle Ages, the area now boasts 24 hectares of buildings mainly dating back to the 15th and 16th century, combining Gothic and Renaissance architecture. Go back to the times of the great fairs that secured the wealth and celebrity of the city and relive the history of leading local and Italian families who left their mark here.
Your guide will reveal secrets and anecdotes that have made the reputation of this historic area, which is the first area in France to have been preserved and inscribed on UNESCO's World Heritage List.
Confluence Museum
The Confluence Museum tells the story of mankind and the history of life. Unprecedented in the world of European museums, it sets up a dialogue between all the sciences to better understand the world.
Lugdunum, old Gallo-Roman museum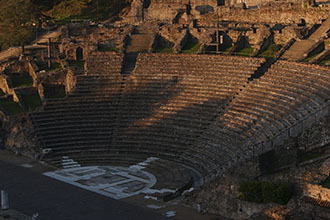 Almost invisible from the outside, the museum blends into the landscape of '' a unique archaeological site, composed of two major monuments of the city of Lugdunum: a theater and an odeon, both integrated into the perimeter classified World Heritage by Unesco.
Lugdunum has one of the richest archaeological collections in France. On a surface of 4000 m², the museum covers all the chapters of public and private life of a capital of the Empire Discover the life of the first inhabitants of Lyon , from Prehistory to the emergence of Christianity in Gaul!
Gala dinner: Saône river cruise and dinner on board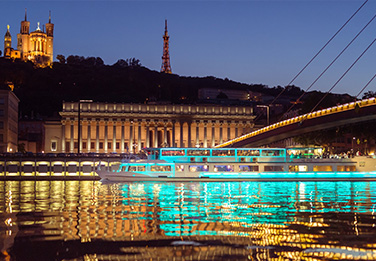 This cruise on the Saône river is one of the best way to see Lyon (UNESCO World Heritage city) and its beauties, all the while enjoying a nice dinner on the boat.
The boat cruises along the « Vieux Lyon » area where you can admire Lyon's architectural heritage.