Social events
Alex Andrix
will be present during the conference week to propose Variations Physiques, a Virtual Reality experience (
https://alexandrix.com/
).
Variations Physiques
is a set of artistic virtual reality trips inspired by scientific research. Artist Alex Andrix proposes to experience turbulence, plasma beams, gravitational waves or star formation processes in a novel way with immersive video and music.
Public outreach event - on Tuesday, June 27 at the Salle de la Rotonde (Doua INSA)
Title:
Astrosymphony by the Orchestre des Chaussures Blanches
What if we used music to make people feel the reality of the physical processes that take place at the heart of the most mysterious objects in our Universe? A composer, astrophysicists and an orchestra have joined forces to meet this challenge and create this symphony at the crossroads of science and art. Three movements will be played and explained in the form of a conference-concert (galaxies, origins of elements, gravitational waves).
Guided tours June 28th afternoon
-
Lyon Fourviere Tour
The esplanade of Fourvière on which the Basilica stands, offers a magnificent view of Lyon. The tour brings you from the Basilica to the Gallo-Roman site, before taking you down towards Old Lyon. At the bottom of the hill, the Renaissance town stretches out along the banks of the river Saône. Walk through a few of the narrow streets and the squares and delve into the "traboules" to discover hidden courtyards, galleries and wells...
-
Old Town and its 'Traboules' Tour
On the left bank of the river Saône, you will discover the Presqu'île, home to the city hall, the Fine Arts Museum, the Hall of Trade, and where you will find luxury boutiques, restaurants and beautiful squares. On the right bank, Old Lyon color fully Renaissance with its narrow cobbled streets, lined with Renaissance town-houses, criss-crossed by "traboules". From the great thoroughfares to the Renaissance alleyways, relive the highlights of the history of Lyon.
-
Confluence Museum Guided Tour
The Musée des Confluences' collections feature nearly 3.5 artefacts and specimens in the fields of natural science, human science, and science and technology.
https://www.museedesconfluences.fr/en/exhibits/permanent-course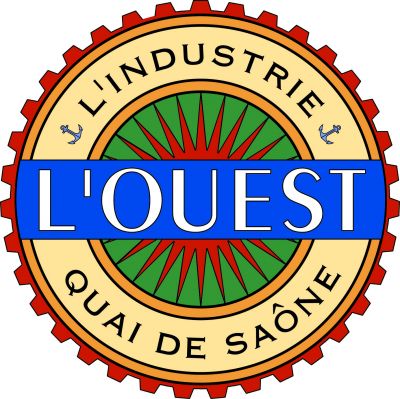 Gala dinner June 28th (7PM)
Brasserie L'Ouest
1 Quai du Commerce, 69009 Lyon
Located in the Industrie district of Vaise, the Brasserie L'Ouest has been offering classic cuisine with an exotic touch since 2003.